Feel as if your TV knows what you're watching? Well, it almost does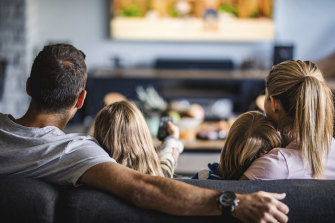 Ever had a conversation about something, only to see ads for that exact something turn up on Facebook? Follow this link to read the article in the SMH.
Industry Profile: Impulse Screen CEO and co-founder Paul Garrity
Read more at https://www.adnews.com.au/news/industry-profile-impulse-screen-ceo-and-co-founder-paul-garrity#qhUzsC548PQCo8ZX.99
Impulse Screen launches operations in South East Asia
Impulse Screen Media has completed its first international roll out, launching its Adsync+ product in Singapore, Thailand and Indonesia.
Read more regarding the roll out in Mumbrella here
Read our announcement in IT Wire here
TechKnowledgy Podcast - Which Screen Truly Dominates; TV or Mobile?
TechKnowledgy is a podcast that translates geek into regular speak hosted by Aryeh Sternberg and Brett Levy. Impulse Screen's CEO & MD Paul Garrity was the special guest this week discussing all things Impulse Screen and answering the question - Which screen truly dominates; TV or mobile?
How does... a TV synced ad work?
Break down industry jargon around TV sync. Here is our own Paul Garrity in Mumbrella explaining how TV sync ads work.
Impulse Screen features in AdNews' 2018 Ad Tech predictions
Check the AdNews 2018 ad tech predictions from ISM, alongside the likes of Accenture, Google, Amobee, Amnet, Publicis Media, Sizmek, Nine, Rubicon, MCN, Adobe and some fellow ad tech startups.
Check out the AdNews predictions here
Impulse Screen Media has ranked #253 in Deloitte's Fast 500™ for the 2nd year in a row
Impulse Screen Media is over the moon to be included in the Deloitte Fast 500™ for the 2nd year in a row. This year it has moved up to #253 from #322 in 2016. ISM attributes its 205% revenue growth to its investment in advanced video content recognition technology and increased market adoption of multi-channel cross screen media solutions.
Read the full media press release here
Impulse Screen's Carla Zipper features on the AdNews podcast discussing all this ISM and sync
Listen to ISM's Commercial Director Carla Zipper discuss all things ISM and sync with Pippa Chambers from AdNews and Mitch Waters from The Trade Desk
Tess Bennett talks to ISM's CEO and Managing Director Paul Garrity regarding the Halo Effect
Which 50's Tess Bennet spoke to Paul Garrity about how Impulse Screen works and why Seven invested in the company.
Click here to read the full article
---